75 rue des Pommiers, N102, 07170 Villeneuve-de-Berg
07170 Villeneuve-de-BergArdèche
Campsite Le Pommier
A massive water park right in the middle of the Ardèche!
Just a few kilometres from Montélimar, discover a campsite with amazing facilities.
The water park is like an actual theme park, the list of activities for kids and grown-ups is impressive and the region itself is packed with fascinating things to see and beautiful landscapes that all the family will love exploring.
When it comes to services, you'll find absolutely everything you need at Le Pommier campsite. All you have to do is enjoy your holiday in the Ardèche.
Specially recommended by our guests
A 70-hectare estate, built on a terrace on the hillside.
One of the biggest water parks in France, covering 1.2 hectares
Several swimming pools, giant water slides offering big thrills, water games, a big pirate ship with water cannons...
Kids clubs: Z'Azou (5 to 7 years of age), Z'Appeur (8 to 10 years of age), playgrounds. Les Z'Ados (11 to 13 years of age and from 14 to 17 years of age)
Football, running sessions, cross training, zip wire, canoeing, canyoning, caving
4 bars, 2 snack bars, 2 restaurants, 1 minimarket, various hire services, Wi-Fi, ticket office for you outings
The Gorges of the Ardèche, Voguë, Labeaume, Pont de l'Arc, Alba la Romaine...
Some services and activities proposed on this campsite may be with supplement and/or only available at certain periods. Please consult the corresponding column for more info.
Recommended by :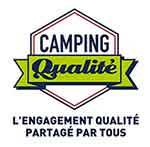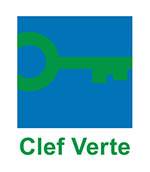 Manage your cookie preferences 🍪
Green: You accept the use of the cookie
Red :: You do not accept the use of the cookie
Turn all off and close window
Turn all on and close window
Confirm and close window
Manage your cookie preferences 🍪
Cookies allow us to provide you with a personalised browsing experience and to ensure that our site functions properly.
Thanks to them and those of our partners, we will be able to, for example:
improve our functionalities to better meet your expectations, carry out traffic measurements, offer you personalised destinations, remind you of our offers by email and optimise your experience on our website!
Continue without accepting
Settings
Accept and continue
Find the full list of cookies used as well as our cookie policy in our
privacy policy