Hurtle down water slides, cool off in a swimming pool, take part in a volleyball tournament, eat at the restaurant, take your children to the club, party in the evening… This summer, just like every summer, you'll be able to enjoy all this at our campsites.
Below you can find details of our main facilities and attractions and how they are going to be adapted to allow you to enjoy them to the maximum. Please note that it is the responsibility of the campsite manager/operator to ensure compliance with the regulations in place.  The rules governing activities and behaviour at campsites may change at any time.
The following rules will be in place at all sites:
limited face-to-face contacts at reception and throughout your stay
alcohol-based sanitising gel provided at the entrances to common areas and spaces
marking and regular disinfection of the main places that repeatedly come into contact with hands
social distancing between groups.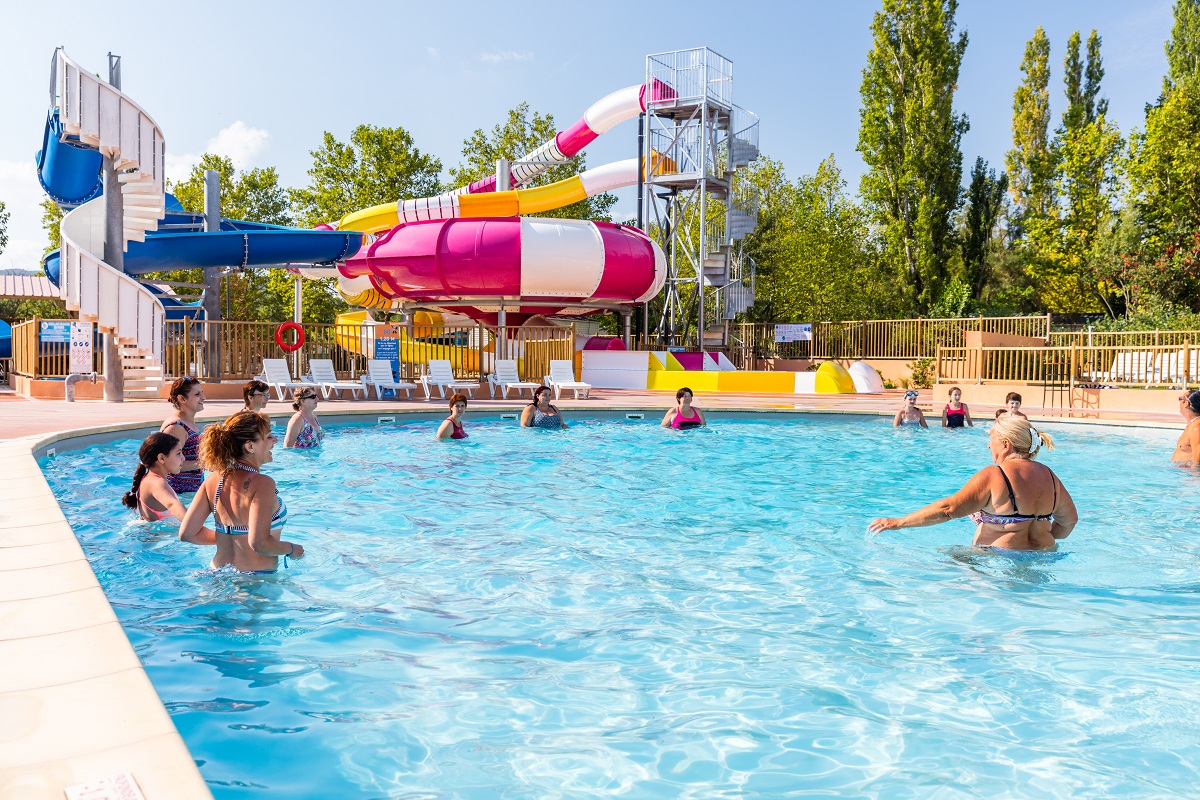 Water Parks & Swimming Pools – OPEN
Water-based features and attractions will be disinfected on a very regular basis and water quality will be monitored by government authorities. Social distancing will be the main rule to observe when swimming/bathing and using water slides.
Deckchairs and sun loungers will be spaced out and regularly disinfected. Disinfecting wipes will be made available.
In France, the current rule in place governing access to water-based facilities and attractions is "Open for use by up to 5,000 people providing social distancing is observed." In France, as elsewhere, this rule may be temporarily altered at any time.
Our campsites featuring water parks or outdoor swimming pools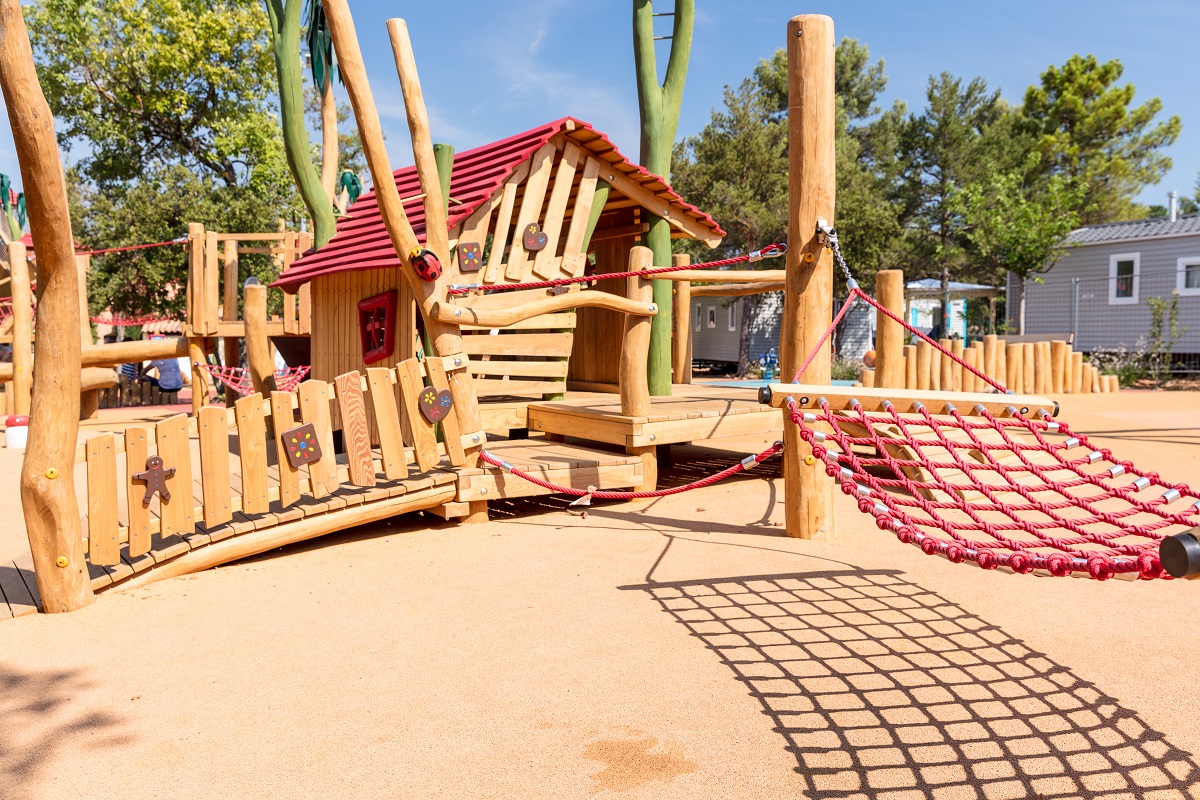 Kids Clubs & Play Areas – OPEN
Activity leaders will be made fully conversant with the rules concerning social distancing (no more than 15 children to a group) and hygiene and will ensure these are complied with. They will also wear face masks and schedule times at which to drop off your children and pick them up afterwards. Precedence will be given to outdoor activities. The amount of shared equipment used will be kept to a minimum and disinfected after each use.
Play areas will be regularly disinfected and alcohol-based gel will be made available. Clear instructions will be provided with respect to the movement and flow of children and the numbers allowed to use these facilities at any one time.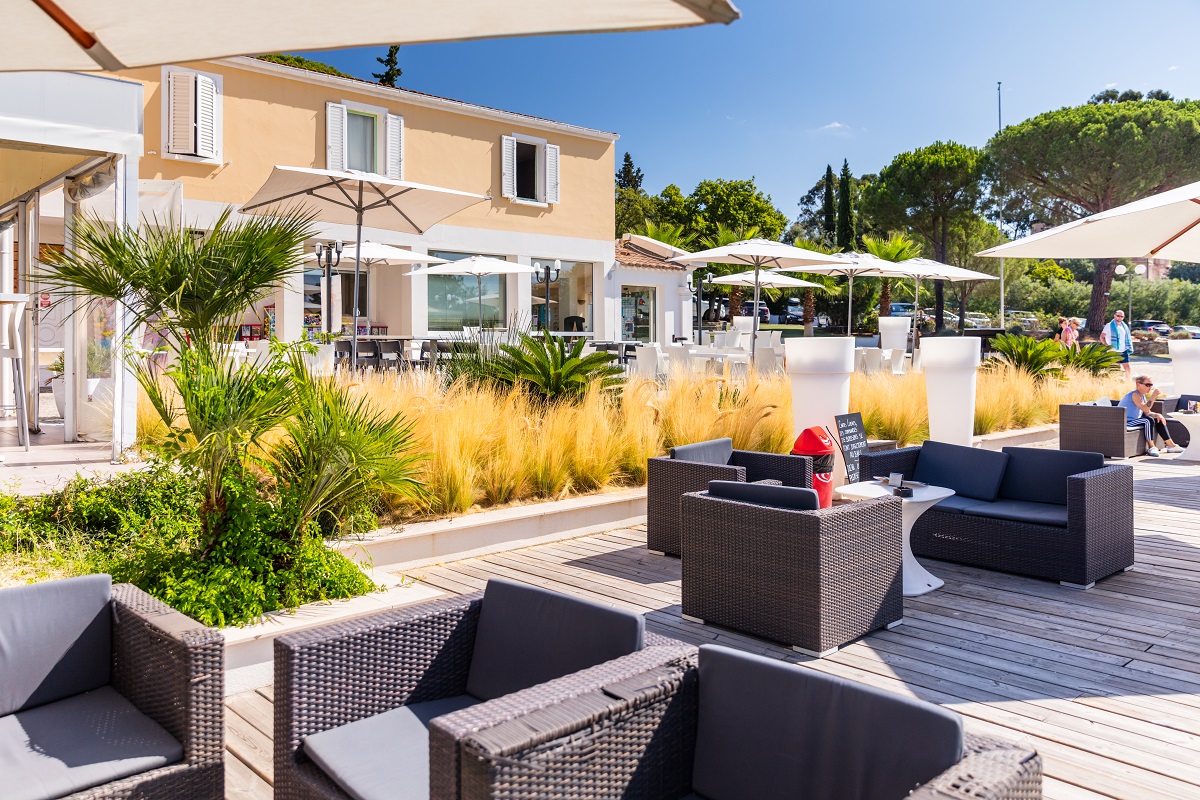 Restaurants and bars – OPEN
Many of the restaurants and bars will be providing a takeaway service. On the premises themselves, there will be alcohol-based sanitizing gel at the entrances and social distancing measures in place, and both serving and kitchen staff will wear face masks. All these facilities will comply with any regulations in place applicable specifically to their industry/business sector.
Where food shops are concerned, you will be required to visit the premises alone and equipped with your own shopping bags, and to shop at less busy times if possible. Contactless payments will be prioritised (via debit/credit card) and staff will wear face masks.
Your browser is outdated.
Update your browser to view this website correctly.
Update my browser now