Claouey
33950 Cap FerretGironde
Campsite Les Viviers
Shaded by a pine forest, by the ocean with a private lake...
The calm of Arcachon Bay, the private lake with its sandy beach, the freshness of a 82-acre pine forest - not to mention the water park with slides and a covered, heated swimming pool and a variety of sports and leisure facilities. In fact, everything you need for a great break is here!
Specially recommended by our guests
Just 5 km from the ocean and beaches with direct access to a private beach at the Arcachon lake
Covered heated swimming pool with massage jets
Boat trips, oyster farms, Médoc...
Children's club and Teen Clubs, play area...
Open-air cinema, gym, volleyball, petanque...
Campsite news
Activities for adults throughout the whole season
Some services and activities proposed on this campsite may be with supplement and/or only available at certain periods. Please consult the corresponding column for more info.
Recommended by :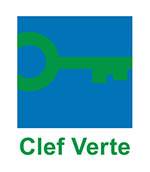 Your last visited campsites
Your browser is outdated.
Update your browser to view this website correctly.
Update my browser now