Discover our waterfront campsites
When you're on holiday and wanting to go to the beach, there's nothing worse than having to take the car and find somewhere to park! Especially when it's hot, and you realise too late that you've forgotten something... At our waterfront campsites, you won't have this problem, because the campsite is just a step away from the beach!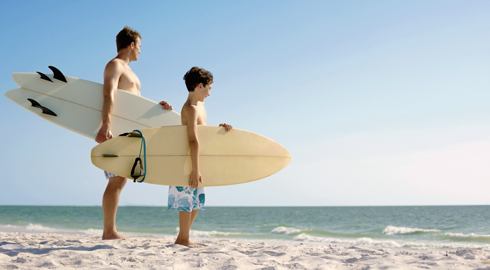 Each at his own pace
Some head off early, others late, for a refreshing dip or a long tanning session, carrying all the perfect beach-goer's gear, or with nothing but a tube of sunscreen. Whichever it is, you can always change your mind, do one, then the other, then both, together or separately... you only have to walk a few metres!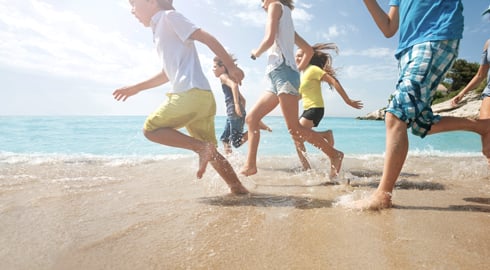 Perfect for children
Kids are generally the most impatient to get to the beach. So imagine their smiles when they realise that the beach is only a few metres from your mobile home! And if your kids aren't too young, they can even go to the beach by themselves and make some holiday friends.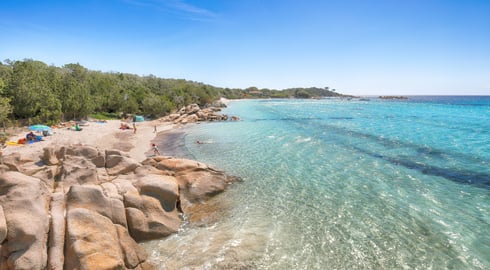 One huge playground
At the beach, everyone can find an activity to enjoy, whether alone or in a team: beach volleyball, beach soccer, racket sports, Frisbee, sandcastles, water fights, kite flying, bodyboarding, snorkelling or scuba diving, crab fishing or hunting for shellfish, relaxation and reading, or a picnic under a sunshade - you get to choose!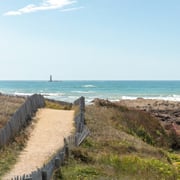 By the ocean or sea, these campsites offer access that is quick, direct, and sometimes private and supervised, to beautiful natural spaces.