Avenida de la Merce, s/n
08397 Pineda de MarCosta Brava
Campsite Enmar
Family fun under the Catalan sun!
Located in the heart of the resort town and just 100 m. from an enormous beach, discover a Camping Village with a fun, family atmosphere.
You can take advantage of the peace and quiet of this new Camping Village to stroll around town, walk along the beach, enjoy the huge swimming pool, or discover Costa Brava.
Specially recommended by our guests
It is located 100 m from the fine, white sands of Pineda de Mar beach (just 3 minutes away on foot), the main attraction of this seaside resort. City-centre on foot.
Outdoor pool with slides, paddling pool and a large, equipped solarium
Landscaped campsite offering quality services: restaurant, snack-bar, cocktail bar, children's club, parties
Direct access by train to Barcelona (station 700 m away, a 45 min. trip): The Sagrada Familia, the Monastery of Sant Cergat del Vallée, the Picasso Museum, the Güell Palace and its grounds...
On the beach, activities for the whole family: diving, sailing, kayaking, jet-skiing, wakeboarding, paddleboarding…
Campsite news
Brand-new air-conditioned mobile homes with 2 bedrooms for 4 to 6 people
Some services and activities proposed on this campsite may be with supplement and/or only available at certain periods. Please consult the corresponding column for more info.
Recommended by :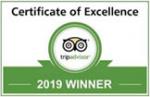 Your last visited campsites
Your browser is outdated.
Update your browser to view this website correctly.
Update my browser now