Holidays with a baby
A comfortable and cosy mobile home, specially adapted attention and services, no time difference, a relaxing natural environment... what if you gave your baby their first holiday camping with Homair?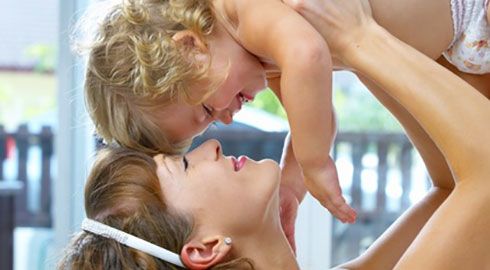 Don't overload yourself!
Most of our camping resorts offer "baby kits" with a bath, highchair (or booster seat) and cot, ideal for packing light and without too much clutter. Our minimarkets and shops are also on hand for anything you may have forgotten, such as nappies or milk. This service allows you to arrive relaxed so that you can fully enjoy your holiday with your baby.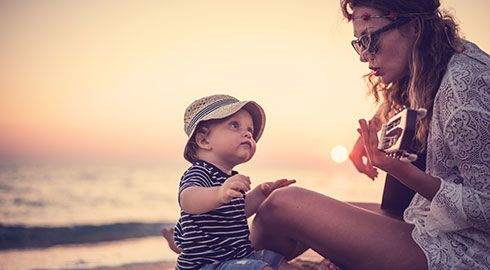 The fresh air of nature
Setting off on a camping holiday is the guarantee that you'll enjoy a protected environment that is calm, secure and in the great outdoors. Perfect for giving the whole family a great time. Far from the stress of the big cities, our campsites allow your family to have a holiday characterised by relaxation and nature. Make the most of it by going on walks through the forest or by the sea...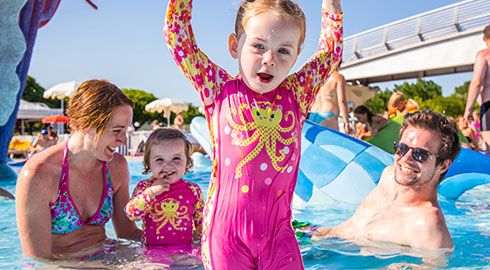 Happy Baby
Our waterparks always offer fun paddling pools where your baby can play gently, be refreshed, and discover the joys of the water. They can also enjoy our shaded playgrounds. This means your baby can thrive in complete safety in a space specially designed for them, while you share with them the joy of aquatic fun.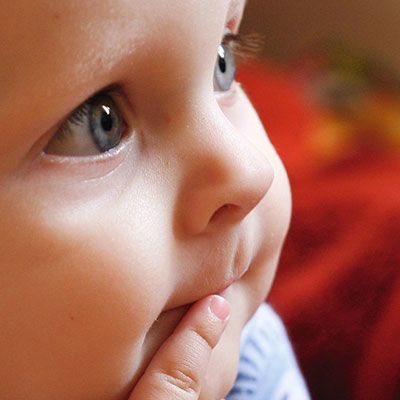 On their first camping holiday with Homair, your baby will enjoy himself in complete safety and without missing a thing thanks to our services and facilities.