Discover our luxury campsites
Because you have the right to expect the best, and to help you plan the holiday of your dreams, here at Homair Vacances we've put together a selection of our most beautiful campsites for you !
Generously equipped accommodation offering all the comfort you could require at a campsite complete with modern facilities: the perfect combination for an unforgettable holiday experience with family or friends.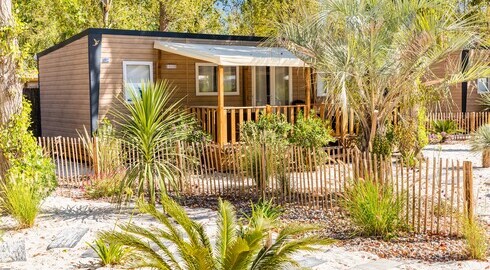 Top-of-the-range accommodation…
Because comfortable accommodation is central to the whole holiday experience, and to make your stay even more enjoyable, our mobile homes are modern, up-to-date and generously equipped. To ensure you are able to spend your holidays in complete comfort without having to worry about anything, most of our accommodation is WiFi connected and comes complete with its own dishwasher, washing machine, flat-top grill, etc.
Choosing a luxury campsite means opting for spacious and tastefully decorated, top-of-the-range accommodation. You'll simply adore our mobile homes and the way they open out onto their own shaded patios, many of which are furnished with outdoor lounge furniture. Enjoy a spot of sunbathing without leaving the comfort of your cosy cocoon and finally get to savour the pleasures of that holiday you've been so looking forward to.
For those more in search of tranquil peace and relaxation, our PREMIUM zones are pedestrianised and wooded to ensure a superlative holiday experience away from the bustle and activity of the campsite! Enjoy additional peace of mind with this extra guarantee of safety for younger children.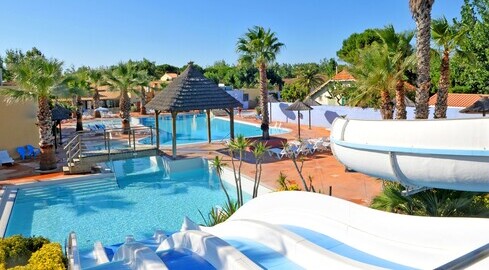 ... and top-quality facilities
Here at Homair, ensuring a luxury holiday experience is first and foremost about providing high-quality facilities for the whole family.
Young and old alike will find something to delight them at our water parks. While the more chilled out take things easy at the solarium, in the heated water of our pools, or with a massage and a private jacuzzi at the wellness centre, those looking for more in the way of fun and thrills can try out our latest-generation waterslides.
And for those who prefer keeping their feet on the ground, our sporting facilities and multi-sport pitches and courts will give everyone the chance to unwind with a spot of golf, tennis, football, basketball, and plenty more besides.Pit your skills against other holidaymakers in competitions organised by our entertainment teams !
And for those who prefer indoor sports, our gyms are available for individual or group workout sessions.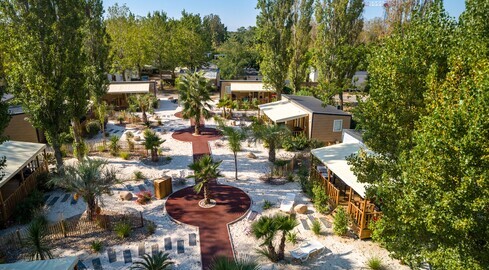 An exceptional holiday experience !
We've been providing exceptional holiday experiences for holidaymakers at our campsites for 30 years.
Whether you're looking for a luxury holiday by the Atlantic, PREMIUM accommodation on the Côte d'Azur, or a five-star campsite in Languedoc-Roussillon, we have a range of unforgettable holiday experiences to offer at more than 160 destinations in Europe.
Our campsites have something to suit every taste, with a whole programme of activities and entertainment on offer throughout the day.
And whether you simply fancy a bite to eat or are in the mood for a full slap-up meal, you'll find a complete range of food and dining options offering enough to keep the whole family happy at our campsites. Grab a takeaway or sit down for a meal at one of our restaurants and enjoy an evening show or concert as you dine, complete with the feeling of the sand between your toes.
The only thing Homair can't guarantee is that you'll ever want to go home again!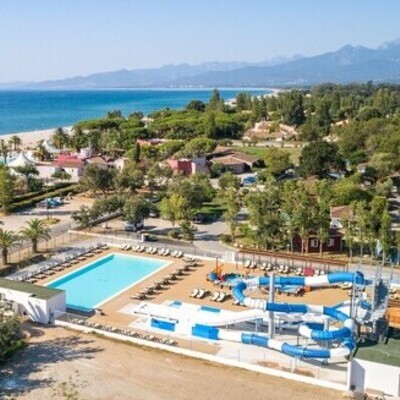 We've selected the most beautiful luxury campsites in France and Europe for you !