Find out about hiking
Whether you enjoy a serious hike or a gentle walk, we hope you are inspired by our three favourite French hiking trails outlined below. We recommend that you research all possible hiking loops in Corsica, Provence and Brittany which will provide you with an insight into these occasionally difficult but always wonderful trails.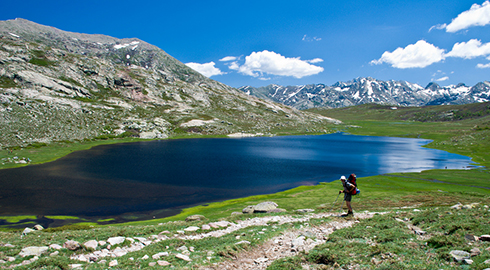 The GR20 in Corsica
This long-distance footpath is certainly one of Europe's best known and most difficult. Stretching from the North-West to the South-East of Corsica, the GR20 is also one of the most beautiful hiking trails. In fact, in addition to being a genuine sporting challenge, the trail leads hikers through breath-taking landscapes with spectacular views. It consists of 14 sections that you can obviously walk in different stages.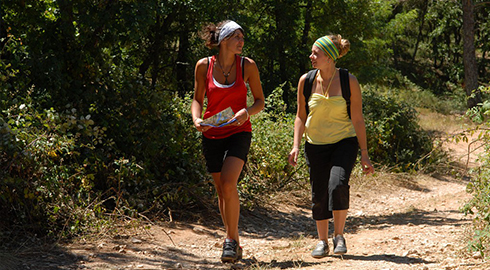 The GR49 in Provence-Alpes-Côte d'Azur (PACA)
This hiking trail between Provence and Côte d'Azur extends over nearly 100 km from the starting point at Saint-Raphaël to the Verdon Gorge. Starting out from Saint-Raphaël, you'll quickly reach the hills of the Esterel massif. The scenery is superb; as you walk along the shores of Saint Cassien lake, you can stop to admire the different views of Cannes bay, the corniche de l'Estérel (Golden Coast)and Lerins islands. Remember to stay hydrated so that you enjoy a safe hiking experience.
The GR34 in Brittany
The GR34, also called the custom officers' path, extends over more than 400km. With its cliffs, coves, natural sites and seaside resorts, you'll be dazzled by the variety of Brittany's landscapes etc. What's more, as you hike through the region, you'll have sea birds to keep you company, for a few metres at least. The path will lead you to the foot of Mont-Saint-Michel which, alone, is worth the visit. If you decide to stop there, watch out for the tide!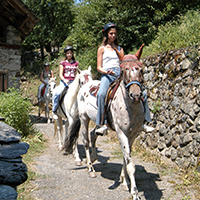 If you're looking for an alternative way of exploring the long-distance footpaths, you can you can also follow these trails on horse-back.