Discover Croatia
Croatia is a wonderful destination. It comprises 1,185 islands and islets, and ten times more beaches and coves... Among natural and architectural jewels, discover the magic of the nature reserves and the wealth of cities like Pula, Zadar, Split and Dubrovnik...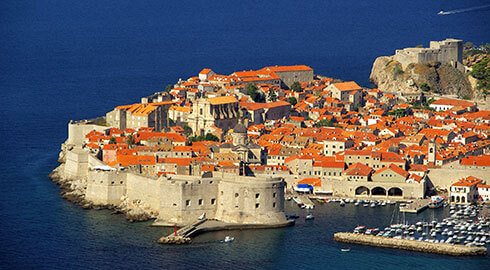 Heritage and culture
The walls of Dubrovnik (a UNESCO World Heritage listed city), palaces, museums, basilicas and cathedrals... Croatia is an open-air museum where you can discover many different architectural influences (Roman antiquity, medieval cities, baroque, roman and gothic styles...) Traditional songs and cuisine are also a crucial part of Croatia's heritage.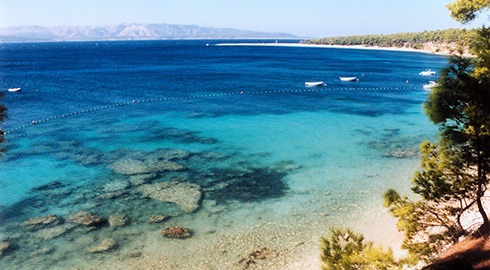 A one-of-a-kind coastline
Croatia's islands and secret coves are magnificent and rocky. A single trip will not be enough to cover the entire Croatian coastline and explore its 1,107 islands and islets, and its 78 reefs. The water in the Adriatic Sea is crystal-clear, and its rocks shelter many marine species to be observed during an afternoon snorkelling session.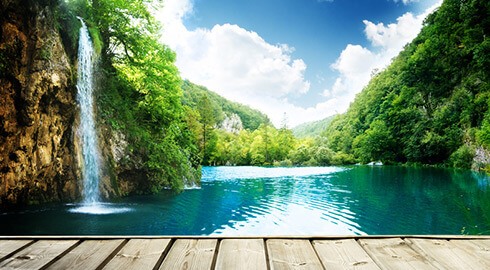 A natural jewel
No less than 8 parks bear the precious label of "National Park". Among them, the most renowned are the lakes of Plitvice, Krka, Brijuni and Paklenica, with their enchanting waterfalls, lush vegetation and amazing wildlife. Please note that there are also 10 "Nature Reserves" to discover... For untouched nature, head to Croatia.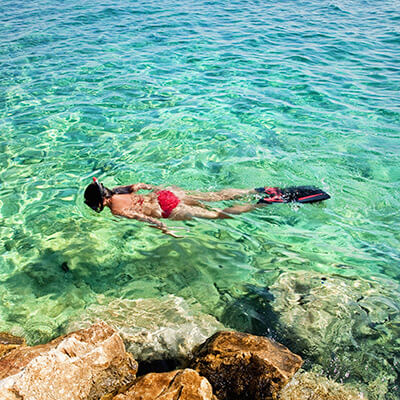 In Croatia, there are many hikes on offer in the national parks and nature reserves, or you could try scuba diving along the coast...