Find out about cycling destinations
Our campsites offer bike hire, including mountain bikes and accessories, ideal for couples or families. Available equipment includes: children's seats, baby seat, kids' trailer, helmets, paniers, anti-theft devices etc. In short, everything you need for a long, athletic ride or family picnic.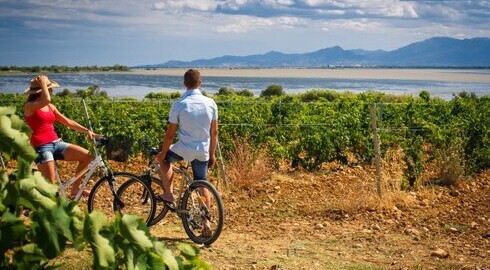 Coastal trails
The French coastline offers a variety of landscapes, from Brittany to Corsica. You'll certainly encounter no end of surprises, as you explore the coastline by bike. The French coast has a seemingly endless, and breathtaking, wealth of riches to offer including: coves, cliffs, dunes, calanques (rocky inlets), beaches, secret paths, woodland and forests as well as insects, birds and other wild animals. A bike ride is the ideal way to enjoy all that's on offer.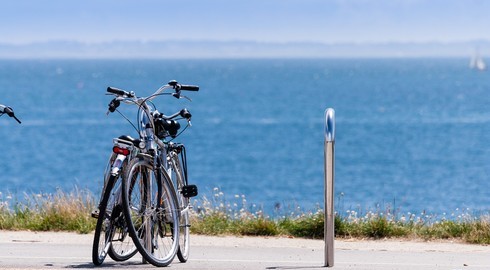 The Brittany Moors
The special thing about the Brittany Moors is that they always surprise visitors who usually arrive with preconceived ideas about this beautiful region. Vast expanses of grassland, white cliffs, idyllic coves, valleys, gorges, flower-lined paths and fresh sea air ... Words cannot convey the sheer diversity of the Brittany landscape. It really has to be seen to be believed! So quickly hop on your bike and set off to explore the Brittany countryside.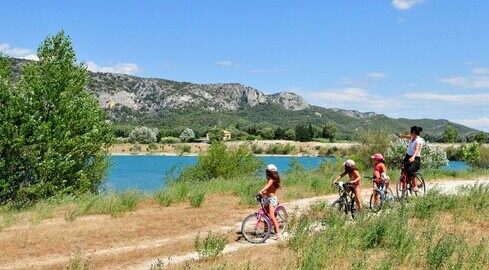 Luberon regional nature park
Meander through the pretty Provencal lanes, between olive groves and lavender fields; delight in the gentle slopes and the summer sound of chirping cicadas; and then stop under the shade of an oak tree or by a lake for a family picnic before hitting the road again. The quiet, gentle Provençal countryside will feel very different from the hustle bustle of the Côte d'Azur seaside resort not far away.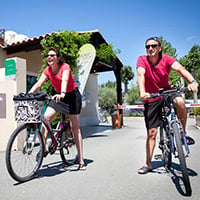 As well as being eco-friendly, cycling is great fun and an easy way to exercise without even realising! Ideal for families!