Via Dei Campeggi 7
48122 Punta Marina TermeEmilia Romagna
Campsite Adriano
Holidays on the Adriatic coast!
The Adriatic coast is full of pleasures and offers a mixture of sandy beaches, natural landscapes, artistic and cultural history and the Italian sun. Having access to the Marina camping resort as well, you have the best of both worlds!
Specially recommended by our guests
Just 200m from a sandy beach, water park with many pools and massaging jets
Children's Club (from age 4), paddling pool, Teens' Club
Sports activities
Day trips to Ravenna, Bolognia...
Some services and activities proposed on this campsite may be with supplement and/or only available at certain periods. Please consult the corresponding column for more info.
Recommended by :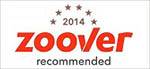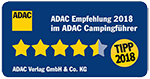 Your last visited campsites
Your browser is outdated.
Update your browser to view this website correctly.
Update my browser now