Via Del Campeggio, 99
44024 Lido Di SpinaEmilia Romagna
Campsite Village Spina
Deep within the Pô Delta national park, at the water's edge
Located in the spectacular Pô Delta National Park nature preserve, this unique camping resort features a beautiful pine forest (17 ha), large parkland areas, trails for hiking and biking, a private beach and many exclusive services. An exceptional holiday destination for the whole family.
Specially recommended by our guests
Large solarium (6 300 m²), 3 pools including a new swimming pool (1 200 m²)
Water slides, massaging jets, whirlpools, water games...
900 m from the beach with private access through the pines
"Coco Drago", children's Club (ages 3 to 10)
Archery, tennis, beach volleyball, beach soccer...
Some services and activities proposed on this campsite may be with supplement and/or only available at certain periods. Please consult the corresponding column for more info.
Recommended by :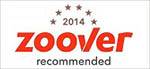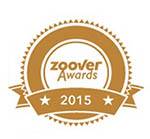 Your last visited campsites
Your browser is outdated.
Update your browser to view this website correctly.
Update my browser now