Viale Marzan, 1
37019 Peschiera Del GardaLake Garda
Campsite Del Garda
A friendly, comfortable campsite on the shores of Lake Garda.
Discover the superb natural panorama of our campsite facing the majestic Lake Garda. Kids and adults alike with find all the amenities and facilities they need for a family holiday filled with sport, new discoveries and relaxation. You will not want to miss the fun at our huge water park!
On a site of more than 20 hectares, you will enjoy the relaxing serenity of our wooded, landscaped park, an ideal place for relaxation and well-being.
Specially recommended by our guests
Direct access to Lake Garda (fully-equipped beach)
Aquatic area for children and adults: 2 swimming pools, 2 water slides, 2 paddling pools, whirlpool
The treasures of Italy are close by and easy to explore
The panoramic views and the proximity to the city centre
Playgrounds, ping-pong, multi-purpose sports field, games room
Some services and activities proposed on this campsite may be with supplement and/or only available at certain periods. Please consult the corresponding column for more info.
Recommended by :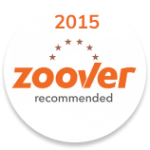 Manage your cookie preferences 🍪
Green: You accept the use of the cookie
Red :: You do not accept the use of the cookie
Turn all off and close window
Turn all on and close window
Confirm and close window
Manage your cookie preferences 🍪
Cookies allow us to provide you with a personalised browsing experience and to ensure that our site functions properly.
Thanks to them and those of our partners, we will be able to, for example:
improve our functionalities to better meet your expectations, carry out traffic measurements, offer you personalised destinations, remind you of our offers by email and optimise your experience on our website!
Continue without accepting
Settings
Accept and continue
Find the full list of cookies used as well as our cookie policy in our
privacy policy