Discover Provence and the French Riviera
Between the mountains and the sea, Provence and the French Riviera are lands of sun bordered by the Mediterranean. A sea and sky of azure blue, diverse landscapes, a remarkable historical heritage, gourmet cuisine... these are two dream destinations!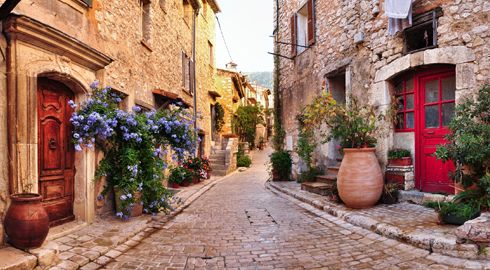 Traditional villages
Overlooking the valleys, the villages of Provence and the French Riviera are very traditional: narrow streets, time-worn stones, stone fountains... Many are listed among "The most beautiful villages in France", including Gordes, Roussillon, Sainte-Agnès... As you wander the little streets, make the most of the markets and their regional products to bring back some souvenirs and to steep yourself in the local atmosphere.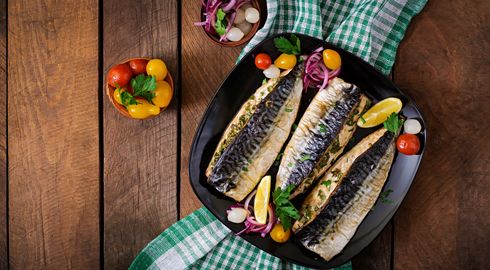 Mediterranean cuisine
Its Mediterranean cuisine is full of colours and flavours. Here, in summer, you will try fresh fruit and vegetables, meat and freshly-caught grilled fish, seasoned with aromatic garden herbs and olive oil! The local and ocean produce alone will make you think you've travelled far: you will find Italian influences on the French Riviera and Spanish ones in Provence.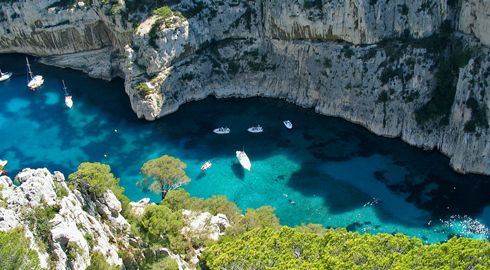 Heavenly countryside
The turquoise sea and white rocks of the wild calanques of Provence extend across 20 km between Marseille and Cassis. Set out with your family to discover this majestic national park, on water or on foot. On the French Riviera, relax on one of the great fine-sand beaches, or go to sea for a boat ride or some water sports with your family.
Enjoy a horse or pony ride with your family to discover the most beautiful treasures of Provence and the French Riviera. You will find an equestrian centre near most of our campsites.