Playa Joyel
Alongside a fine sandy beach near Bilbao...
With its perfect location on 4 km of beautiful, fine sandy beaches, the Playa Joyel promises all the comfort and services of a top of the range club along with bonus attractions, such as a wildlife park and a free-access fitness course. All this just steps away from Bilbao and Santander!
Specially recommended by our guests
On the edge of 4 km of a superb sandy beach
Tennis, paddle surfing, outdoor fitness, mini golf
Private wildlife park with deers, ostriches, bulls...
Children's club (from age 5), playgrounds, activities
Explore the region: Santander, Santilla, Comillas...
Some services and activities proposed on this campsite may be with supplement and/or only available at certain periods. Please consult the corresponding column for more info.
Recommended by :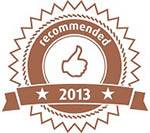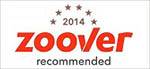 Your last visited campsites