Via di Malafede 225
00125 RomeLazio
Campsite Fabulous
At the gates of Rome in the shade of a luxurious pine forest...
This camping resort is a perfect starting point for exploring the ruins of the "Eternal City" while avoiding Rome's urban hustle and bustle. Why not relax on the beach after a day of touring? With its beautiful pine forest and huge water park, a relaxing roman holiday at this splendid resort will delight the whole family.
Specially recommended by our guests
Direct bus to the centre of Rome in 30 minutes
Laguna swimming pool, massage jets, water slides, sun loungers
Tennis, beach volleyball, muscle toning, mini golf, aquabike
Children's Club, Teen's Club: workshops, activities
Live concerts, live shows, cabarets, theme parties
Campsite news
The pool and pool bar open from 15/04 until 30/09.
Entertainment from end of April until beginning of September.
Some services and activities proposed on this campsite may be with supplement and/or only available at certain periods. Please consult the corresponding column for more info.
Recommended by :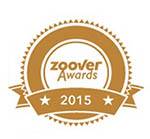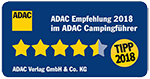 Your last visited campsites
Your browser is outdated.
Update your browser to view this website correctly.
Update my browser now