Viale Oriente, 144, 30016 Lido di Jesolo VE, Italie
30016 Lido di JesoloVeneto
Campsite Jesolo Mare Camping Village
A perfect campsite to combine the beach with discoveries!
Ideally located in the Cortellazzo District, the Jesolo Camping Village is perfect for discovering the treasures of the Adriatic Coast: Caorle, Venice, Verona...
With a huge beach nearby and a large swimming pool, young and old will be delighted with its relaxed family atmosphere.
Specially recommended by our guests
A Camping Village with your feet in the water, along the fine, sandy beach 16 km long
Open-air fitness, aquaZumba, stationary biking, CrossFit workouts... and close by: a golf course and a water sports centre
Children's Club for kids aged 4 to 12 years: children's Olympics, Baby Dance, Kids Disco. Teenagers' Club
Aqualandia water park, 10 km away: 26 attractions on grounds of 80,000 m² with one of the highest water slides in the world: 42 m
Discovery: Venice and its lagoon: special family excursions* organised by the campsite
Some services and activities proposed on this campsite may be with supplement and/or only available at certain periods. Please consult the corresponding column for more info.
Recommended by :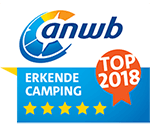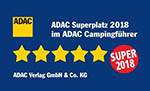 Your last visited campsites