Discover our unusual accommodation options
Fancy a holiday that's out of the ordinary? Why not rent an unusual place to stay at one our campsites? Tree houses, pod houses, safari tents, eco-lodges on stilts, super lodges… Quirky rentals make for unique holidays. Experience a different way to camp!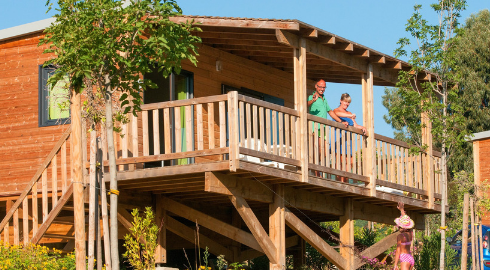 A touch of the unusual
Whether you're going away as a couple, with a group of friends or with your whole tribe, why not spice up your holiday a bit by booking an unusual place to stay? Rent a treehouse and pretend to be Tarzan, sleep like an explorer under the canvas of a safari tent, admire a panoramic view from the deck of your eco-lodge on stilts… Unusual holidays make for magic moments!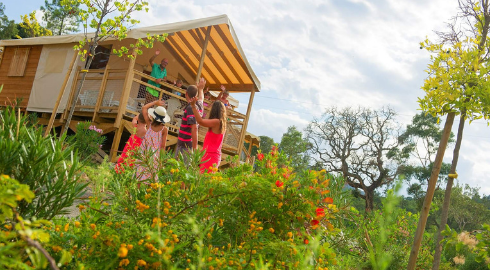 Right up close to nature…
Hidden in the forest, on a hillside, a stone's throw away from the sea, a river or a lake… Recharge your batteries in direct contact with nature! Our unusual holiday rentals blend in perfectly with the setting. Each rental also has a deck, ideal for having breakfast while enjoying the tranquillity and the natural environment all around you! Peaceful holidays await you!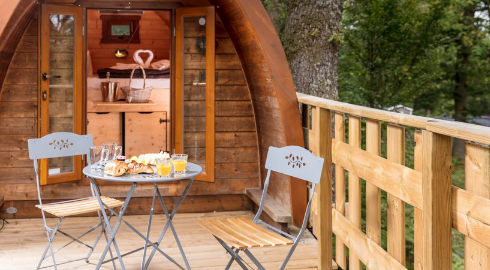 100 % comfort
Why mess with a winning formula? You'll find the same comfort as in a standard holiday rental: a bathroom with shower and toilet, real beds in the bedrooms, a fully furnished and equipped kitchen and dining area, a deck where you can enjoy the fresh air… With our unusual rentals, you're guaranteed comfort and functionality.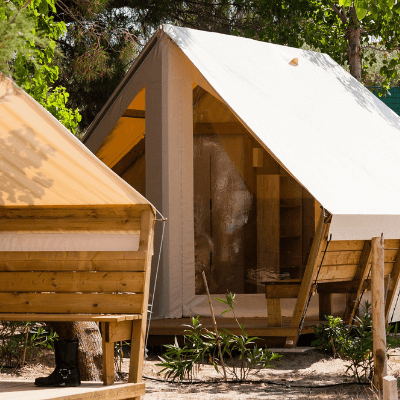 A real break from your daily routine, our unusual holiday rentals guarantee comfort and tranquillity, for holidays that are out of the ordinary.