Torrente Valle, 10, Str. Salionze
37067 Salionze di ValeggioLake Garda
Campsite Hu Altomincio Village
Mediterranean luxury, just a few minutes from Lake Garda
Amazing views of the Lombardy mountains... among the many activities on offer in this region, rich in natural and cultural beauty. Try swimming and water-sliding at the fabulous Hu Altomincio Village, nestled among lush vegetation and vineyards.
Specially recommended by our guests
Large, attractive water park with multiple pools!
Just 5 km from Lake Garda, between nature and culture
Tennis, mini golf, football, basketball, volleyball....
Meet "Froggy", mascot of the Kids' Club, Teen's Club
Local attractions: Gardaland, Parco Natura Viva
Friendly, welcoming restaurants, bars, and an italian ice cream parlour...
Campsite news
New: mobile homes Premium , brand new (2019) and high-end services inside & outside
Some services and activities proposed on this campsite may be with supplement and/or only available at certain periods. Please consult the corresponding column for more info.
Recommended by :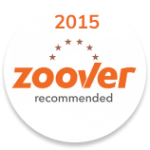 Manage your cookie preferences 🍪
Green: You accept the use of the cookie
Red :: You do not accept the use of the cookie
Turn all off and close window
Turn all on and close window
Confirm and close window
Manage your cookie preferences 🍪
Cookies allow us to provide you with a personalised browsing experience and to ensure that our site functions properly.
Thanks to them and those of our partners, we will be able to, for example:
improve our functionalities to better meet your expectations, carry out traffic measurements, offer you personalised destinations, remind you of our offers by email and optimise your experience on our website!
Continue without accepting
Settings
Accept and continue
Find the full list of cookies used as well as our cookie policy in our
privacy policy