Boulevard Des Alliés
94500 Paris-ChampignyParis
Campsite Paris-Est
Just minutes from the centre of Paris...
On the banks of the River Marne, this holiday park is a breath of fresh air in the midst of a busy urban setting - 20 acres of wooded park land less than 10 km from Paris. An ideal spot for visiting Disneyland® Paris or simply relaxing in this old village, home to market gardeners and craftsmen.
Booking possible for one night, only by phone with our advisors : 0844 369 00 03 (cost for a call to 0844 + 0,05£/min) from England, +33 442 1689 90 from other countries
Specially recommended by our guests
Less than 10 kms from the gates of Paris, quick access...
Just 30 mins from Disneyland® Paris!
Hom'Spa, well-being and health centre
Just 100 m from the Tremblay leisure park, golf
By the River Marne and its famous cafés
Bus stop next to campsite, cycle tracks along River Marne
Campsite news
Sanitary areas fully renovated.
New high-quality accommodation: discover our Premium mobile homes
Some services and activities offered at this campsite may be subject to an additional charge and/or only available at certain times of the year. To find out more, please see the relevant section.
A unique experience with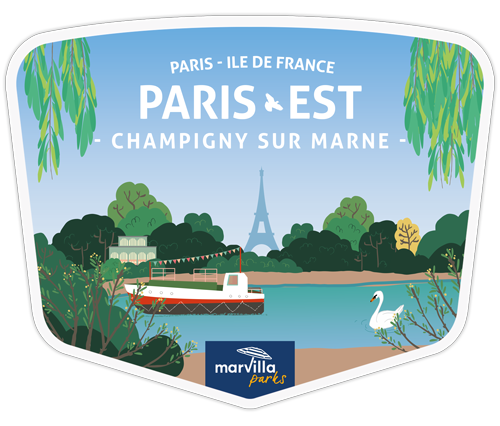 Discover
A whole team dedicated to ensuring you get the very best out of your holiday
Amazing water parks and a programme of activities for the whole family
A green and wooded, nature-friendly setting
Recommended by :